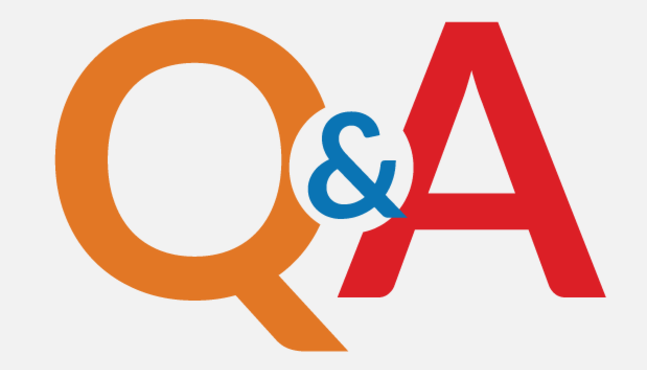 Rupesh Bisht, Sr. Associate Director, Admissions and Financial Aid answers some commonly asked questions about the application process and the selection criteria at the Indian School of Business.
Question:The application is a make or break deal for one's admission to ISB. How should one go about filling in their Application?
Rupesh: If you were to broadly classify the online application form, there are two parts to it
1) The information section and 2) The Essays & Recommendation section
The information section requires you to fill in your basic personal and professional details, test scores and upload relevant documents. Though tedious it is pretty straight forward. Ensure there are no spelling mistakes or typos.
The Second part, even though has just 2 essays and a recommendation letter, gives us more critical information about you. At ISB, we believe that apart from the learning that happens in the classroom, there is a lot to learn outside it as well, and peers enable this. So it is important for us to build a Class Profile with high caliber and diversity so the learning is enriching. Essay 1 asks you exactly that. ('If we were to admit just one more candidate to the Postgraduate Programme (PGP) at the ISB, why should it be you?' ) Tell us how you can add value to the peer group and also to the School, highlight your strengths and achievements in this essay.
It is also important for applicants to showcase their career aspirations and clarity of thought in achieving those. The Second Essay (Describe your short and long term career plans. How does the PGP fit in with those?) gives us insights into this. You could talk about your short-term and long-term professional goals and how the one-year PGP will help you achieve these goals. You could also illustrate a few examples from your workplace that triggered the desire to pursue an MBA.
The third essay is an optional essay. If the two mandatory essays and the application in general, doesn't tell us enough about you and if you believe additional information will significantly impact your candidature, you should submit this essay as well.
The last piece in this section is the recommendation from your evaluator. She/he needs to answer few questions about you.
Question: What is the Ideal GMAT and GRE Score to be able to get through ISB? What are the cut-offs ?
Rupesh: At ISB, the individual profile is holistically evaluated. GMAT /GRE Score is one of several evaluation criteria and there is no cut-off. An average score alone doesn't disqualify you or an extraordinary score doesn't guarantee an admission. In the past, we have accepted students with an average GMAT score but a great profile and at the same time have rejected applicants with a high GMAT score but an average profile.
Having said that, the Class average for GMAT has been 710 for the past few years and the range in the current class is 690 to 780. As far as the GRE is concerned, we have started accepting it from this year.
Question: Who would be an Ideal candidate for ISB's PGP
Rupesh: We look for well-rounded individuals who have
· High Achievement orientation and clear career goals
· Good extracurricular participation which highlights their leadership potential
· Consistently performed well in school, work and outside work, who have taken up initiatives and have quality achievements
· Good communication skills and can articulate their thought process in a structured manner
Question: How should you pick your Evaluator for your Recommendation? And what is the process of the evaluation?
Rupesh: Recommendation letters should ideally be a testimony given by the applicants' superiors at work (current or previous). If you are an entrepreneur- then you could ask your clients or vendors to recommend you.
These are the following ways to submit an evaluation/ recommendation. The applicant will have to choose an evaluator and provide us with the details and the form will be sent to them accordingly.
Online Evaluation: This is an online format, where a link would be sent to the evaluator's official email id. The evaluator has to click the link, fill the form and submit.
Offline Evaluation: The offline format is used only if the evaluator does not have an official (Organization email id). If the offline mode is chosen, a word document along will the link will be emailed to the evaluator. The evaluator has to fill the word document, print it, sign it, scan and upload it on to the link provided in the email.
—————————————————————————————————————-
Watch out for more QnA Blogs every month.
Write to pgp@isb.edu if you have queries related to PGP at ISB
Or you could attend an infosession in your city or sign up for a webinar for more information
Download the mobile app to stay updated. : ISB360 for Andriod, ISB 360 for Apple