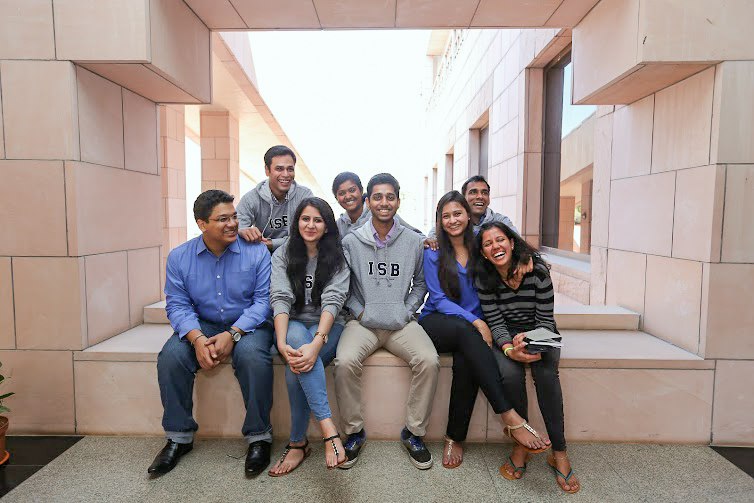 ISB believes that leaders can be identified early and mentored such that they realize their true potential. The Young Leaders Programme (YLP) has been introduced with this motive in mind. It is an exacting foundation that gives college students pursuing their bachelor's or master's studies – a head start to their MBA dream. With the Young Leaders Programme, admits get mentored through a structured leadership programme, get access to the school's network, plus exclusive scholarships.
The advantages of an early admission can be enumerated:
Leadership Development:
With a plethora of activities, the campus is always buzzing and the learning never ends, even during the 2 years that you are working. Time management, prioritizing and organizing, ability to take quick decisions and socializing – these skills are imbibed in YLP candidates at a young age.
— Rishi Ayyer, a YLP admit and student of the PGP Class of 2016.
You also build your network on campus. That, somehow gives you confidence and makes you modest at the same time.
Make Bold Moves: Once you get through YLP, it only makes you fearless. Being a YLP admit, you still have two years to explore your options. Applying early gives you assurance, and allows you to focus on your work during the two years, rather than building your MBA profile. An alumni from the PGP Class of 2015, Sukriti Patny, quoted –
Since I knew about the admission offer when I was in college itself, I was more focused on placements, and in trying to find a job that would give me substantial work experience in 2 years. Also, it helped me figure out what kind of industry and function I wanted to work in.
The YLP also prepared Ankit Madaan (Class of 2016) for his ISB journey –
Ever since my under-graduation, I wanted to build a career in consulting. So, I took up consulting roles at American Express, which prepped me up for ISB's PGP.

Having less work experience is a challenge, but, at the same time, very interesting because it gears you up for interactions with people who have deeper insights about various industries and helps you learn from them.
With the YLP – not only can you plan your career, but also life events as you have clarity at an early stage.
Exclusive Scholarships:
I always wanted to be an entrepreneur.YLP gave me time to understand industry structure better while securing my MBA dreams. I was able to plan my finances better, while being fortunate enough to receive a scholarship of Rs.10 lakhs which enhanced my decision of joining ISB this year. There was no burden of a student loan as I could pay the rest of the fee with my earnings from previous jobs.
— Samya Mishra, a YLP admit and student of the PGP Class of 2016.
With the time that YLP bought her, she was able to concentrate on areas she was most interested in, and work towards her goal. She plans to launch her own venture, post ISB.
So go ahead and make a head start today, by applying to the Young Leaders Programme here . For tips on how to fill your application form, click here