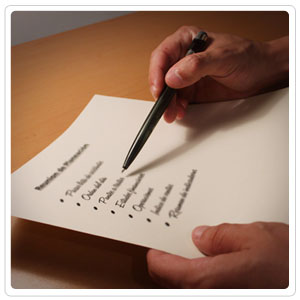 If you have made up your mind to apply to the PGP, here's a check-list of things that will help you complete your application before the application deadline. Fill each segment of the online application form based on the guidelines below.
Applicant Information: This segment mainly captures the mandatory personal, professional and contact information. Begin by stating whether or not you're a re-applicant as the application fee and essay topics differ slightly for the re-applicants. Mention your preferences about the interview location after carefully considering your availability in that city during the indicated interview dates. Ensure that your name on the application form is as it is in your passport as your PGP certificate will be issued on that name.
Test Scores: You are required to submit your GMAT/GRE scores along with the application within the respective application deadline. You can also submit your application with the unofficial score report. Consequently, you can take the GMAT/GRE even on the day of the deadline and submit your application with the test center score report. However, you must ensure that your official score report reaches the School within two weeks from the application deadline. Note that incorrect scores in the application may lead to disqualification. If the medium of instruction during your under graduation was not English, you will also have to submit scores for a language proficiency test (TOEFL / IELTS).
Education Details: Details about your class X and XII, along with either one of your under-graduate, integrated programme or professional education scores have to be filled in here. If you have additional educational qualifications, you can mention them using the Additional Education form.
Awards and Activities: As the admission process is holistic, use this section to showcase your achievements in extra-curricular activities. Start from the most recent and mention the important activities in a descending order of participation.
Essays: An important part of the application process, are the essays. This year, the application form consists of three compulsory and one optional essay for the first time applicants. If you are a re-applicant, Essay 4 on how you've developed since your last application is compulsory. For in-depth analysis of the essay topics, click here.
Evaluation: One evaluation from a professional contact, preferably a current supervisor has to be made available as part of the application. Official e-mail id of your evaluator is preferred for getting the evaluation. In case your evaluator is unable to provide an official e-mail id, you can opt for an offline evaluation in which your evaluator will have to fill the evaluation form, print it, sign it and then upload a scanned copy through the link provided in the e-mail. Ensure that you click on "Send request to ISB" after filling your evaluator details in the application form. Your evaluation should be received directly from your evaluator by the school before the respective cycle application deadline.
Scholarship Application: All applicants will automatically be considered for the available merit-linked tuition waivers. There is no separate application for the merit linked waivers. Fill this section only if you are applying for an ISB need-based waiver, the diversity waiver, the ISB-AIESEC waiver and the Bridge to India scholarship. If you are applying for a need-based scholarship, it is necessary that you submit a proof of income for yourself and the other earning members of the family.
Upload Documents: All official documents including recent passport size photograph, valid passport, transcripts / mark sheets for all exams of the qualifying exam and others have to be scanned and submitted in PDF format. Proof of income is mandatory for applicants. Proof of income for family members is required only if applying for a need-based waiver.
For more insights, you can attend the Admission information sessions that we host regularly in various cities across the world or online in the form of webinars. If you have any questions that you are unable to find answers to anywhere else, please do not hesitate to contact the Admissions Team. We are here to help.