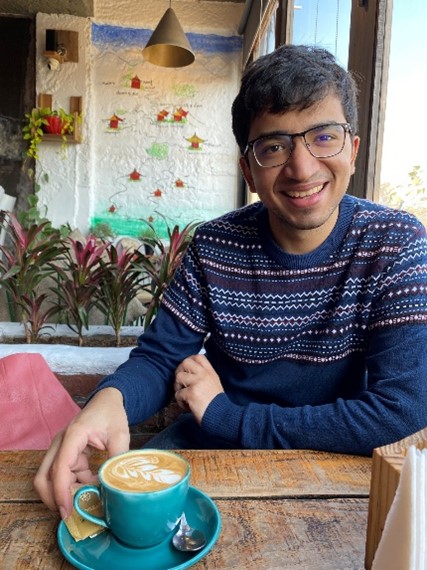 As the colors of pride spread across every part of the campus and the Spectrum Club stands tall in its commitment to creating an inclusive space for all, we had the chance to hear from Arihant Jain, the Club's President, about his year-long goals. Before joining ISB, Arihant worked at McKinsey where he led the Diversity and Inclusion team at the Knowledge Centre and worked on several initiatives including anti bias campaign, speaker sessions and day of pink activities.
Laying down the threefold vision for his year at ISB, Arihant talks about ensuring better representation for all community members and making diversity in sexual identities a critical aspect of ISB's overall commitment. Second on his wish list is to build stronger allies in the cohort. Through initiatives like the MythBusters series on Telegram, the Spectrum club aims to dispel misconceptions in the community. Finally, he hopes to initiate some significant structural changes within the ISB community to ensure that more applicants from the LGBTQIA+ community are accepted into ISB.
On being asked how to become better allies, Arihant laid down some quick tips for the cohort:
Do not just be a passive supporter of the community. Call out homophobic comments when you come across them and educate others to spread awareness
Be open to listening, learning, and introspecting to check your own biases
Use preferred pronouns of the individual you're interacting with. If you're not sure what their preferred pronouns are – ask!
Participate in events hosted by the Spectrum club to be better informed
It's okay to make mistakes!
The road ahead at ISB appears even more diverse and inclusive, with comprehensive education and awareness activities within the cohort.