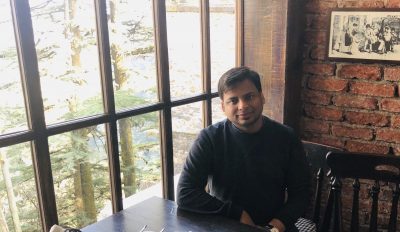 Based on my own experience, I believe, India needs two critical reforms: Technical Education and Judicial Reform.
Even though we churn out high numbers of engineers and diploma graduates, they lack basic technical skills and couldn't be employed by the industry in various occupations as such. This lacuna between industry demanded skills and the skillset of educated youth lead to the high unemployment among the youth, since the industry players don't want to experiment with an unskilled workforce, and even if they would, they hire top students from premier institutes.
To address this issue, India should have a vocational training system, wherein the students spend 2 to 3 days a week to learn the practical foundations of occupation. Whereas on the other days of week job-specific theoretical concepts are taught in school. This system can be adopted not only for engineers but also for diploma and ITI students. To implement this system at a central level, a partnership between the government, institutes and industry needs to be established to create a win-win situation for each party involved.
Further, enforcing legal rights is an essential part of the innovation led system. Without this entrepreneur feel shortchanged, and further innovation stifles in the country. The major bottleneck to achieving this is the capacity. There are upwards of 2.5 crore cases still pending and many because of the long-drawn judicial process are never filed or reported.
To address this, firstly, a high number of judges, with no compromise on integrity and quality, need to be recruited. This is a challenging task, but a merit-based formula similar to UPSC can be looked at. Second, for commercial issues such as property rights, etc. separate commercial courts, than having a common court which upholds all nature of laws, shall be established to take up such cases in a faster and efficient manner. Third, by use of technology, the court process can be digitalised entirely, reducing the turnaround time of cases.
#NationalYouthDay
About the author:
Nitin Goyal is a current PGP student at the Indian School of Business. Pre-ISB Nitin has seven years of diverse corporate experience ranging from Business development, project management, corporate strategy across six countries. Nitin is also an avid Formula 1 fan and a yoga enthusiast.