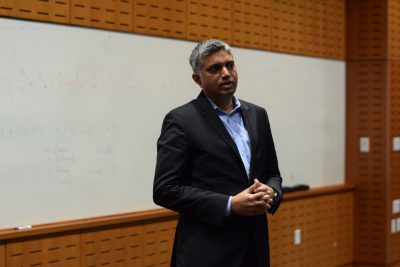 The Faculty Insider brings to you insights from the prestigious faculty that teach at the Indian School of Business, through one on one interviews.
In this edition we bring to you an interview with Dr Luis Martins, visiting faculty from the McCombs School of Business, who speaks about effective techniques to design & run organisations, well-managed firms and the latest research in the field of organisation management like Employee Voice.
He teaches Management of Organisations (MGTO), a subject that talks about how excellent managers create the right structure, culture, motivation systems and incentive systems for their employees to achieve the goals of the organisation. Professor Martins is very popular with the students at ISB for the great sense of humour that he brings to class while teaching some of the most essentials skills of a good manager. He uses examples from real organisations to illustrate the importance of the core concepts from class.