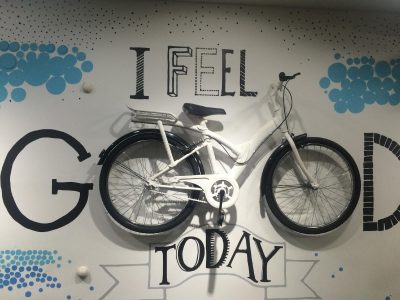 A student delegation from the Indian School of Business (ISB) visited one of the coolest offices in town – Freshdesk at Chennai. A growing start-up with a strength of about 800-1000, it is buzzing with technical innovation in the domain of Customer Support Software. If you dream of a fun workplace, you must take a crack at their recruitment process. While typically hiring for product management and pre-sales roles, Freshdesk has expressed a keen interest in the talent pool of ISB, without exception of experience bracket or past background.
This was evident when Nishant, the MIT graduate COO, gave students his personal time in this very relaxed and informal setting. He told us his growth story, and the current focus areas for Freshdesk. Vinod, head of Pre-Sales, talked about Freshdesk's complete journey, from concept to the product development stage. Freshdesk had just launched their newest chat tool Freshchat, and the entire office was still excited from the launch. The pervading enthusiasm made it clear that the company focused a lot on employee happiness. In Nishant's words – 'if you take care of your employees, they will take care of your customers, and that will automatically lead to more shareholder value'. The design of the Freshdesk office reflected this philosophy and encouraged more innovation. The happy employees surrounding us, including the ISB alumni we met during our interaction, all pointed to a joyful working environment.
In its employees Freshdesk looks for a keen sense of problem solving and influencing skills with which they can bring great products to their customers, in an organic fashion. They are constantly on the lookout for intelligent and talented people who are a great cultural and team fit.

Our thanks to Monica, the HR head, for facilitating this interaction in coordination with the CAS and BTC clubs at ISB.
-Anupam Singh Co17, anupam_singh2017@isb.edu