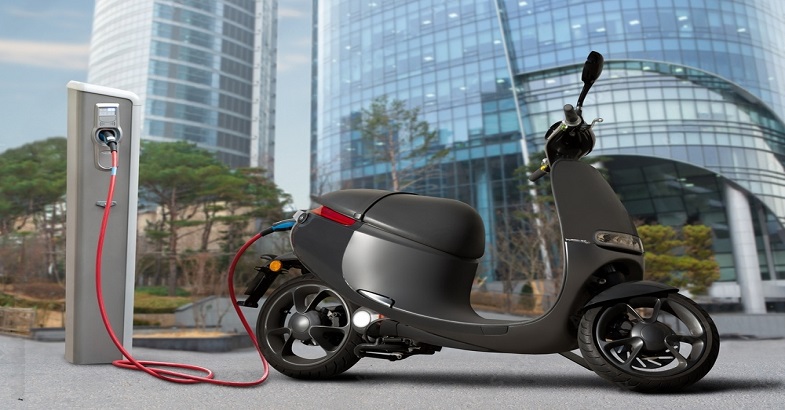 India's auto industry is on the cusp of transformation with surging EV sales, disruptive tech, changing consumer preferences, and the rise of electric two-wheelers, fostering innovation and sustainability. The way forward involves embracing electric mobility, fostering local supply chains, and collaborative innovation to shape India's automotive industry's sustainable and tech-driven future.
The automobile industry today is on the brink of a significant transformation. At the end of FY 2023, EV sales in India stand at 1.17m units(174% YoY) and are slated to reach awhopping one crore(CAGR~49%) by the end of 2030. Disruptive technologies like autonomous driving, electric-powered trains and connected vehicles are questioning the status quo and introducing innovative business models, thereby attracting a potent mix of high-tech companies and start-ups.
Consumer differences are rapidly drifting away from their historical focus points, driving the emergence of new agile operating models backed by digital-first technology propositions.
With the e-commerce boom, Gen X and Gen Ycustomers expect easy purchases, after-sales service, and a wide range of customisation.
Despite the burgeoning penetration rate of EVs in India, the traditional automobile players seemed to be moving at a snail's pace, largely driven by the reluctance to relinquish control over the entire value chain. Underestimating the rampant change in consumer preferences, most players focussed on short-term strategies to comply with changing emission norms. They focused on R&D efforts to perform corrective instead of innovative exercises. Another reason is the lack of artificial intelligence expertise in the workforce that can steer the wheel of innovation by offering a strong and disruptive product portfolio with functional expertise.
Traditional OEMs must keep pace with rapidly evolving customer tastes by leveraging technology to stay competitive. The art of moving towards a collaborative ecosystem is at the heart of surviving this wave of change.
Reshaping India's EV Landscape: Disrupting and Adapting
Upcoming business models today prioritise the concept of usage over ownership of the vehicle. Technology companies have various avenues for entering the industry through broad strategies. A probable route is to begin as a tech supplier concentrating on innovative high-tech products and transition into a prominent platform provider by acquiring all pertinent rival assets, like infotainment ecosystems or autonomous driving systems. These firms would collaborate with OEMs to introduce products to the market using robust hardware platforms from established players, effectively disrupting the vertically integrated structure.
However, the most promising and rapidly evolving segment in India is the two-wheeler market – which also happens to be the largest two-wheeler market in the world. By the end of August 2023, 49.4 % of the total EVs (1,26,829) sold in India were E2W. Several Indian states have surpassed a 10% penetration rate for e2Ws (Goa (17.20%) | Kerala (13.66%) | Karnataka (12.19%)). However, when considering overall sales volumes, Maharashtra seems to stand out despite a lower e2W penetration rate of 10.74%.
By 2030, the government of India intends to have an Electric Vehicle (EV) sales penetration of 30% for private cars, 70% for commercial vehicles and 80 % for two-wheelers (2W) and three-wheelers (3W). FAME 2 subsidies encouraged rapid growth in EV 2W, with several top cities exceeding 20% in 2W EV penetration. But amidst the burgeoning growth of EVs, the Fame 2 subsidies were revised downward in June 2023, leading to an increase in EV2W prices by 15-20% and an impact on sales after that. The initial reduction in subsidies briefly crippled the growth. However, this opens the need to innovate in business models and solutions.
Innovative Strategies: Two-Wheeler Makers and Mobility Evolution
Most two-wheeler makers are gearing up to launch new low-cost models and develop innovative, cost-effective feature cars in response to revised FAME-II subsidies.
Despite higher market shares in the industry, traditional players like HM Corp and Honda M&S failed to clock a positive YoY growth. Today's top market leaders in E2W space (in terms of market share) are Ola Electric, followed by TVS Motor, Aether Energy, Bajaj Auto, Ampere Electric and Okinawa Autotech.
To enable the art of ecosystem management, companies are slowly adopting the concept of owning multiple product lifecycles via direct platform interaction with customers.
This is giving rise to new subscription models such as "Vehicles-On-Demand" that cover the vehicle, battery, and insurance and yet avoid the high upfront cost, which is a major barrier to adoption in India, where almost 75% of the customers for the 2W segment are price-sensitive.
MaaS (Mobility as a Service) is becoming a popular choice for consumers, with players like Zypp, BluSmart Mobility, Yulu, Snap, and eVera dominating the market. Innovations are seen for the OEM captive firms as well- providing driver insights to insurance platforms to model "pay-how-you-drive" and "pay-when-you-drive" insurance plans for usage-based products are not only in sync with the trending patterns of usage over ownership but also promotes and incentivises responsible driving. Traditional OEMs are pushing for horizontal expansion models through partnerships with shared mobility platforms.
Localisation of E-Mobility Value Chain
Lately, the automotive supply chain has faced multiple external pressures. Specifically, the production of components for electric vehicles (such as batteries and semiconductors) experienced significant disruptions due to the COVID-19 pandemic. Consequently, manufacturers of electric vehicles (EVs) had to prioritise short-term strategies to ensure a steady supply, with less emphasis on procurement costs and the source country of these components. Nonetheless, these OEMs must strike a balance in these considerations as soon as possible to establish a resilient local supply chain for EVs.
In the next three to five years, we anticipate a strong push from various government initiatives to foster a supportive local environment. These initiatives, combined with the EV OEMs' imperative to stabilise and manage the ever-increasing expenditure on EV components, will propel the localisation of the EV supply chain. Planning for and securing local battery cell manufacturing supply by collaborating with ongoing investments in space will be critical. At the same time, continuous proving of local emerging suppliers of child components such as TIMs, high-voltage connectors and bus bars will drive incremental local value addition in battery systems.
Policy Changes to Boost EV Adoption in India
As range anxiety continues to plague the adoption of EVs, policy reforms are needed to give a boost to the charging infrastructure in India. One such reform could be from the Department of Heavy Industries (DHI) asking the traditional oil companies to provide charging infrastructure at the space available at their petrol pumps.
Support from the Government to decouple vehicle and battery financing could facilitate the upcoming leasing/battery swapping models in this business. To further reduce the risk of product resale, which is a major concern for providers adopting BaaS (Battery as a Service) model, policy reforms like OEM buyback through purchase subsidies are required to promote secondary markets for used EVs.
Lastly, the existing EV loan terms today are unfavorable with lower LTV (Loan-To-Value), higher interest rates and increased upfront costs, impacting affordability. Interest subvention schemes run by a common platform, coupled with extended warranty/ buyback guarantees by OEMs can help offset the cost burden in commercial buys and boost adoption.
The Way Forward
As we navigate this exciting landscape, it is crucial to address the challenges that lie ahead, from regulatory frameworks to cybersecurity threats. By working collaboratively and with a shared commitment to sustainability, we can steer the future of mobility towards a brighter and more sustainable future for all. In this journey, the possibilities are endless, and the destination is a world where mobility is smarter, greener, and more accessible than ever before.
Author Bio: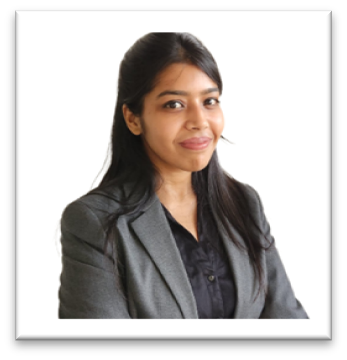 Ivy is a PGP student at the Indian School of Business, and the Vice-President of the Energy and Sustainability Club at the School. She has 4.5 years of work experience as a Product Manager for solar modules and Battery Energy Storage Systems in Vikram Solar and Enphase Energy.
DISCLAIMER : The views expressed in this blog/article are author's personal.