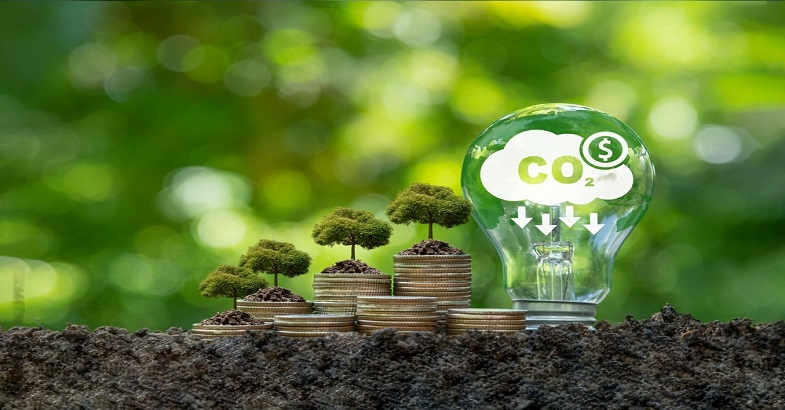 In a world where the whispers of nature grow faint, India is poised to take a bold step towards rejuvenating our environment. The Ministry of Environment, Forest and Climate Change, Government of India, has unveiled a promise for a greener future – the Draft rules for Implementation of Green Credit in India on 26th June, 2023 for public consultation. The draft rules invite suggestions from the public to partake in shaping the green future of our country through Mission Lifestyle for Environment (LiFE) and envisioning a market-based ecosystem for Green Credits. Carbon Credit is an instrument that provides the holder of the credit to emit one ton of CO2 or equivalent greenhouse gas. Carbon offset, on the other hand, represents Green House gas (GHG) emissions that have been reduced, avoided or captured through environment-friendly projects or activities such as Tree Plantation.
The absence of a marketplace for Carbon credits or Green Credits in India impedes industries and other entities from fulfilling their current responsibilities arising from different international legal structures (such as the EU's carbon border adjustment mechanism). This is because they are unable to align their actions with efforts related to producing or purchasing Green/Carbon Credits. Also, some organisations and individuals are taking action to protect the environment (tree plantation, waste management, etc.) but have no means to create monetary value from their actions. The proposed market-based ecosystem for Green Credits will fill this void and bring together all the stakeholders, ranging from solitary eco workers to bustling industries. The draft rules seek to create a realm where individuals, farmer-producer organisations, cooperatives, and sustainable agriculture enterprises forge bonds with the industry. Industries breaching their emissions cap must make amends through the delicate art of carbon offsetting. Yet, those who emit less than their emissions cap can sell their excess credits. With this step, we follow the European Union-Emission Trading System, where emissions find their balance through a captivating cap and trade performance.
Eight Sectors Enlisted: Green Credit's Diverse Impact
The draft Rules identify eight sectors eligible for Green Credit. These are Tree Plantation, Water, Sustainable Agriculture, Waste Management, Air Pollution Reduction, Mangrove Conservation restoration, Ecomark and Sustainable Building and infrastructure. Green Credits tied to tree plantation will be allocated to encourage endeavours aimed at enhancing the nation's greenery through tree planting and associated undertakings. The prospect of receiving Green Credits could incentivise individuals and groups to engage in tree planting. Likewise, Water-based Green Credits will stimulate activities that conserve water, capture rainwater, enhance water usage efficiency, and involve treating and recycling wastewater. Sustainable Agriculture-based Green Credits will play a role in advancing eco-friendly and restorative farming methods as well as land rehabilitation. These measures aim to boost productivity, soil quality, and the nutritional content of crops produced. Similar kinds of benefits may be derived from other identified sectors because they will now be a part of this big network of Green Credit Programme.
Building Trust: Mechanisms Behind Green Credit Markets
For any market to function, it needs to make the buyer and seller meet at a common place or platform. The trade happens under agreed terms and conditions against a monetary value for legal business activity. To function in the Green Credit market, a business organisation may use Carbon/Green Credits to compensate for their carbon footprint by paying a monetary sum to individuals/organisations that have reduced or sequestered the CO2 or GHGs. The market functions on credibility and trust. Verifying the effectiveness of the carbon offset project, transparency in methodologies and transactions and accountability for any discrepancy in reporting will be the key to ensuring trust and credibility. Benchmarking the Green Activity is a key aspect of any green or carbon credit market. Thresholds, limits and benchmarks will be developed for each Green Credit activity by the technical/sectoral committees. This will facilitate the provision of Green Credits through established and specific criteria. Committees focused on technical aspects and specific sectors will formulate approaches for assigning a single Green Credit unit for each environmental action undertaken. This approach guarantees the interchangeability and comparability of Green Credits across diverse activities, making sure that the value of a Green Credit from one activity can be equated with that of another environmentally beneficial action. Upon completion of the standard framework, the regulations outline the role of Accredited Verifiers for Green Credits. These verifiers will authenticate the eco-friendly actions and present reports for the allocation of Green Credits. This procedure guarantees an impartial evaluation of the environmental activities carried out by individuals or organisations. Following this assessment, Green Credits will be assigned accordingly. Following that, a Trading Service Provider will establish a trading platform for the exchange of Green Credits, akin to the structure seen in the European Union Emission Trading System (EU-ETS).
Nurturing Green Credits: Voluntary Participation, Tech Advancements, and Outreach
The Green Credit Programme hinges on the voluntary involvement of all relevant parties. The government will step in to foster a desire for Green Credits within the country, compelling environmentally harmful businesses or those emitting greenhouse gases to utilise the Green Credit Market as a requirement. Similarly, entities engaged in compensatory afforestation will need to enrol to reap the benefits of Green Credits. Spreading awareness about the Green Credit initiative and enhancing the capabilities of stakeholders will be crucial. To address this necessity, the regulations propose the establishment of a knowledge and data hub (an online platform) designed to furnish insights into diverse undertakings within the Program. This platform will accumulate essential data points from the Green Credit Registry, Trading Platform, and other information sources, including sectoral accomplishments, exemplary practices, and capacity-building initiatives, all accessible to stakeholders.
Technology will play an important role in making the green credit market a true 21stcentury. For this, tools like Blockchain may bring transparency and trust to the market by tracking carbon credits' issuance, trade, and retirement. Artificial intelligence and Internet of Things technologies can enhance monitoring and verification processes, making them more robust and less labour-intensive. The green credit registry will also have to create international linkages so that the Indian Green Credit can be traded in other international markets. Local communities must be involved in the planning and implementing carbon offset projects, ensuring that these projects also deliver social benefits. Educational outreach can help organisations and individuals understand the importance of carbon offsetting and how the market operates.
Green Credit Revolution: Paving India's Sustainable Financial Future
Notification of the Green Credit Programme Implementation Rules is the first step towards creating a Carbon Credit Market in India. As per Morgan Stanley (https://shorturl.at/nyPVX) the voluntary carbon offset market is slated to grow from $2 billion in 2020 to around $250 billion by 2050. That is a 125 times increase over a period of 30 years. India needs to finance its climate mitigation and adaptation efforts, and creating a Green Credit market will pave the way for generating the required Climate Finance for such activities to handle climate change.Government can take further steps to strengthen the efforts in climate change mitigation and adaptation. These can include first, tax benefits/rebates for the companies using green technologies in their production process; second, mandatory disclosure of methodologies, results, and transactions of all parties in the carbon credit market via green accounting and reporting; and third, providing subsidies for projects with significant potential for carbon offset but which are financially non-viable under current market conditions. With these concerted efforts, India may take the lead for the global south in the climate action to combat climate change and its impacts. This may very well be the Green Credit Revolution after the Green Revolution. India awaits a green future with hope, sustainability, and the promise of a greener future.
About the author: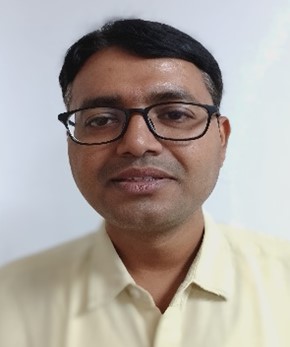 Md. Shahid Kamal Ansari is an alumnus of ISB's Advanced Management Programme in Public Policy (AMPPP) Co' 2022 and is presently serving as a Deputy Director at the Institute of Government Accounts and Finance (INGAF) in the Ministry of Finance, Government of India.  He is a practitioner of Public Policy and has a keen interest in Fiscal Policy, Climate Change and Public Financial Management.
DISCLAIMER : The views expressed in this blog/article are author's personal.