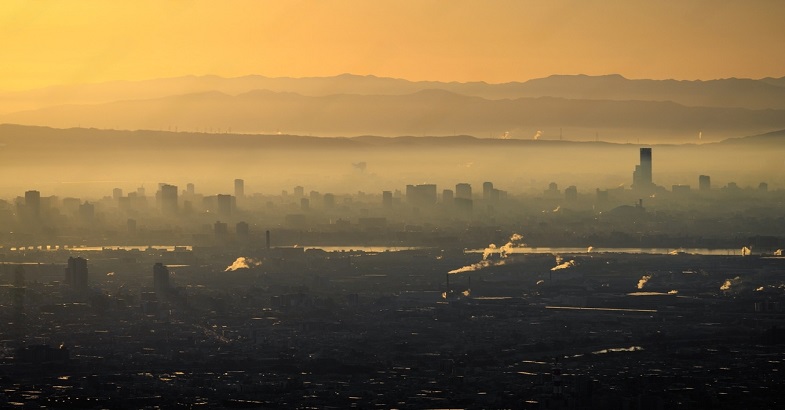 The line between urban development and climate change sensitivity runs thin, the brunt of which is borne by communities within socio-economic structures, requiring urgent institutional policy-oriented reforms and governance interventions- as highlighted through the current conditions of of Guwahati.
In recent years, Guwahati has been at the forefront of rapidly declining air quality, with monthly AQI (Air Quality Index) figures bordering over poor (201-300) and very poor (301-400) levels in the National AQI categorisation. According to the Central Pollution Control Board's (CPCB) National Air Quality Index (NAQI), the city saw its worst air quality decline within the first week of January 2023, peaking over 'very poor' AQI levels and remaining within the 'poor' AQI category for over a month across four separate stations as per data from the NAQI. These four stations constituted by their locations at the Indian Institute of Technology Guwahati (IITG), Lokpriya Gopinath Bordoloi International Airport, Pan Bazaar and Railway Colony in Guwahati pinged alarming AQI figures hinting at hazardous levels of air pollution, specifically arising out of high PM 2.5 (Particulate Matter) concentration in the city's atmosphere.
Why is this an issue?
Residents have been subjected to toxic levels of air pollution in the past months leading to detrimental effects on the overall respiratory health of sensitive groups in the city. According to local publications, observations have been carried out about the city's residents experiencing health concerns and difficulties with breathing and everyday activities after prolonged outdoor exposure. Halfway through January, Guwahati ranked fourth amongst the country's most polluted cities. Arising consequently out of expanding urban development and beautification projects with an ever-increasing upshot of infrastructural establishments and traffic congestion in significant sections of the city, residents have been exposed to many health concerns, primarily surrounding respiratory problems. Increasing population density and related demography dependent on transportation movement in the town have led to an upheaval of vehicular emissions operating on fuels, as in Guwahati, with only a sizeable number of vehicles operating through electric means and natural gas. Along with infrastructural projects, this has led to dry, dusty, and 'hazy' weather conditions, as reported by several local news outlets highlighted through resident interviews and monitoring across medical institutions registering an increasing number of respiratory concern-based cases.
Zooming out towards long-term macro effects
The impact of changing climatic conditions in the past years has been at the forefront of several deliberations targeted towards understanding the subtle effects of climate change on the functioning of urban spaces, horticultural units, and tea plantations across Assam. Out of these, Guwahati has been affected by worsening climate circumstances rooted in erratic rainfall patterns in the region and deforestation practices pervasive across central commercial spaces and residential areas in the city. Residents believe that the hazardous increase in AQI levels is due to the absence of rainfall in the city this year, along with the mismanagement of construction materials and negligence towards their proper disposal. Complaints from witnesses corroborate that newly constructed establishments and buildings in the city are not covered by barrier sheets, affecting communities in and around the buildings' vicinity. Since not much has been deliberated about the contemporary infrastructural growth at the expense of climate change sensitivity, coupled with urban development projects and an absence of prescriptions for problems arising out of said development, policy institutions of the city are now expected to attribute regulative as well as reformative policy-oriented programs and mitigative measures towards counteracting detrimental climate change concerns. Regulations from authority bodies vis-a-vis the Guwahati Metropolitan Development Authority (GMDA) and the Guwahati Municipal Corporation (GMC) seem to be unclear while addressing the current environmental emergency of the city, the brunt of which is now being felt across social structures, communities as well as individual spaces mostly in terms of maladministration within private infrastructural regulation, unpredictable weather conditions and severity of burgeoning health risks leading to disease burden.
Mitigating risks through Policy interoperability
The current landscape of Guwahati's socio-economic conditions can be traced to the intersection of urban development planning and environment policy in the state. Along with decreasing air quality leading to health hazards, the city's annual occurrence of flash floods during the warmer months of the year lies on the other extremity. This is due to incessant rainfall logged up by rapidly expanding infrastructural concentration in the prolific pockets of the city. This brings us to understand that dwindling environmental conditions triggered by urban development processes have been rapidly increasing in all forms. With rising AQI figures and flash floods posing as cues demanding urgent institutional and governance action, focus could be directed towards sustainable growth models catering across broad spectrums of urban policy, environmental policy, health policy and their interdependence in terms of citizen-centric functioning. Policy interoperability can be deemed a catalyst for drawing pressing priority to address and attribute sustainable practices in line with a combined top-down (governance intervention) and bottoms-up (citizen-centric framework) approach. In doing so, environmental stressors such as hazardous air quality in the city would be catered to effectively without dousing the probability of sustainable policy practices and at the expense of other sectors such as urban planning and health service delivery systems.
Conducive climate condition is connected to community well-being across socioeconomic and individual health practices. Standardised methods to curtail artificial environmental triggers can elevate the city's need to embrace reasonable, sustainable urban planning practices. The impetus towards facing the inevitability of climate change should be centered around 'mindful governance' mandated towards the liaison between environmental and urban policies directed towards subjugating frequent stressors and cues that put citizens and vulnerable communities at risk. Growing challenges, urban development consequences, and climate risks can only be ameliorated within the umbrella of safeguarding people's health rights across states and within the nation's urban and rural spaces.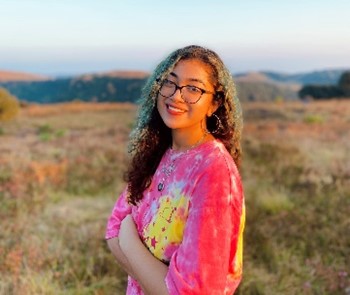 Author Bio: Hailing from Guwahati, Assam, Murchana Hazarika works as a Teaching Associate & Analyst at the Bharti Institute of Public Policy, Indian School of Business. Within academic research, Murchana's interests' range within the domains of public policy in global mental health legislation, primary and secondary education in India, gender-based legislation, climate change and urban policy processes in the country.