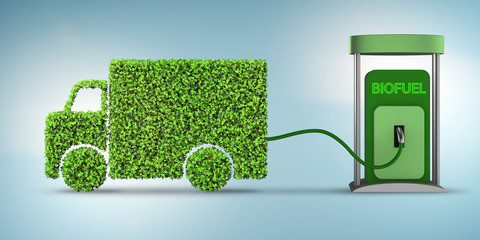 India, being the largest emitters of Carbon, has committed to achieving net zero carbon emissions by 2070 COP 26. It stands fourth after the US, Europe & China. While in absolute terms, the emissions may seem higher but at a per capita level, it is much lower compared to the US, EU & China. While the developed nations have per capita emissions in higher double digits, India emits at much lower levels, i.e., lower single digits @ 2tonnes per capita population. This ambition & target of CO2 reduction needs a holistic approach to be undertaken by the government of India at all levels across sectors.
In India, the transport sector contributes to one-third of the carbon emissions, 90% of which are the carbon emissions from automobiles alone. With increasing pollution levels in major cities, this is becoming a serious cause of concern for public health as is evident from the rise in respiratory diseases and frequent rise in AQI at dangerous levels.
If we were to focus specifically on the road transport sector to address these rising pollution levels and carbon emissions, then it is very imperative to focus on each and every segment of road transportation including two-wheelers, three-wheelers, cars, buses & heavy vehicles such as trucks across both the personal and public transportation categories.
A deep dive into the significant sources of pollution can be attributed to the use of light vehicles like 2W & 3Ws, which consume 70% of gasoline, emitting higher Carbon, and heavy commercial vehicles plying exclusively on diesel. Both these categories of vehicles need to be addressed differently.
In both the 2 above categories, a vast infrastructure requirement needs to be understood, e.g. if we need to move the 2W, and 3W to electrics, then the complete EV ecosystem, i.e. availability of locally manufactured battery, power electronics, cell technology & charging infrastructure, should be addressed. Similarly, if a need is envisaged for the migration of heavy vehicles from the current diesel fuel to gaseous fuels, then the plan for the development of a pan-India gas grid or availability & storage of hydrogen fuel for automotive application need to be developed. Overall, the solutions need to be visualised and addressed holistically. Next, the various options or interventions are evaluated.
Internal Combustion Engine Technology: Progress and Future Scope
Considerable progress took place in Internal Combustion Engine technology concerning improvements in the overall emission level of pollutants starting in the year 2000 when the 1st Bharat Stage (BS) emission norms were announced. With the introduction of a significant leapfrogging to BS VI standards in 2020, the tailpipe emissions have come down drastically, leaving significantly less scope for future improvements vis-à-vis the input costs for newer technologies. In such a scenario, along with working for a subsequent stage norm on emissions, there is also a possibility to tighten CAFÉ/Fuel Economy norms to move towards the net-zero target.
Biofuels: A Panacea for Most Issues in the Road Transport Sector
Biofuels like Ethanol, Bio-CNG, Bio-diesel etc., are a panacea for most issues. The increased blending of Ethanol shall not only help GHG abatement but also contribute significantly to the farmers' income and reduce foreign exchange for the import of fossil fuel. The most significant advantage of alternate fuels is that it helps in the survival of the ICE vehicles without impacting the environment adversely, thereby protecting jobs, huge investments & retaining existing manufacturing infrastructure.
Methanol: A Promising Fuel for ICE Vehicles
Methanol is also a very promising fuel that holds the potential to blend with gasoline & diesel. Efforts are continuing to generate methanol from coal gasification in India; cleaner methanol can be produced from biomass, municipal waste, or industrial emissions. A recent success in launching 15% methanol blended diesel in marine engines indicates a brighter prospect for road vehicles. The success of Biofuels & alternate fuels like Methanol largely hinges on the parallel development in engine technology and consistent availability of the blended fuel pan-India. A localised implementation in a section or part of the country may not be helpful as it will limit the usage & transition of the new technology vehicles within a limited zone of operation.
Green Hydrogen and Fuel Cell Technology: The Fuel of the Future
Hydrogen is the fuel of the future as it holds a vast potential to bring down vehicular emissions to zero. It can bring about a paradigm shift and play a very progressive role in building carbon-neutral societies in future. Today, most hydrogen is created by steam methane reforming of natural gas. However, this process generates significant amounts of GHGs that must be constrained. As an alternative, green hydrogen can be produced without releasing GHGs by employing low-carbon electricity such as from solar, wind, hydro etc. and utilising well-proven electrolysis techniques to separate water into hydrogen and oxygen. Although the costs and efficiency of sufficiently large-scale electrolysis have proven to be impediments to mass deployment, costs are anticipated to decrease shortly with the measures taken by the government and the recently launched Green Hydrogen Mission.
Since the early 19th century, the use of hydrogen in internal combustion engines has been demonstrated, and several automakers have continued research into the twenty-first century. However, the considerably more practical alternative of utilizing hydrogen in FCEVs (Fuel Cell Electric Vehicles) has just become prominent. Because hydrogen has a more significant gravimetric energy density than batteries, FCEVs often have longer driving ranges than BEVs and provide faster refueling options. FCEVs fueled by hydrogen have the advantage of just emitting water vapor through their tailpipes, but overall emissions can still be very high depending on how the hydrogen is produced. It will take more R&D to lower costs, handle safety concerns, and lengthen the lifespan of essential fuel-cell components.
Gaseous fuels (CNG, LPG, LNG):
India moved quite early in the adoption of gaseous fuels in automobiles. The shift of public transport buses in the national capital Delhi to CNG from diesel in 2001 was one of the most significant and early transitions of such a kind in the world. Unfortunately, we could not capitalise on the early mover advantage in CNG proliferation due to plodding progress on setting up gas pipelines under the ambitious National Gas Grid programme. At the same time, the availability of vehicle models running on the CNG remained fine.
Challenges and Future Prospects for Implementing Carbon-Neutral Road Transportation in India
For India to meet its long-term carbon neutrality and decarbonisation targets, the widespread consumer and commercial adoption of electric vehicles is crucial. Although EVs have made great strides and gained momentum in recent years, they still make up a relatively small portion of the more than one billion vehicles on the road worldwide.
Policymakers and industry investments must concentrate on enhancing vehicle affordability, raising consumer awareness and confidence, developing crucial charging infrastructure, accelerating the decarbonisation of the electric grid, and developing dependable and resilient supply chains to support the production of EVs to maximise EV acceptance and adoption.
Infrastructure for EV charging: To encourage considerable growth of the electric charging infrastructure, all stakeholders must collaborate on public policy initiatives using mechanisms like incentives, subsidies, rebates, and others in addition to private investment.
Research, Innovation & Development: Governments must continue collaborating proactively with industry to identify and fund crucial R&D opportunities, programs, and initiatives to enhance EV adoption and give EV owners the same economic advantages as those offered by internal combustion engines. Despite significant advancements in EV technology, R&D is still crucial for addressing issues with EV battery-pack costs to provide continuous availability to essential parts and supply chains.
Extraction of Rare Earth Minerals: To achieve widespread adoption of EVs, there will be a need to significantly increase the identification and ethical extraction of resources essential to the battery supply chain that reduce environmental damage and promote stable and reliable supply chains for battery components.
Electric Grid Decarbonisation: Decarbonisation of the electric grid is closely related to the decarbonisation of the transportation sector. Therefore, upgrading the infrastructure of the electric grid and hastening the switch to clean and renewable energy sources would be necessary to fully utilize electric vehicles and their charging infrastructure.
Acceptance and Uptake Among Consumers: For consumers to switch to electric vehicles, sustained government incentives are necessary to at least partially offset the increased cost to consumers so as to speed up the replacement of the current fleets of vehicles, especially when new, more expensive technologies scale and mature. Compared to identical gasoline or diesel vehicles, EV production costs are presently much higher. This gap widens when practicality and utility parity is considered, since larger batteries are needed to offer longer EV ranges that meet customer expectations. In conclusion, both the private and public sectors must work together to increase the accessibility and affordability of innovative vehicle technologies.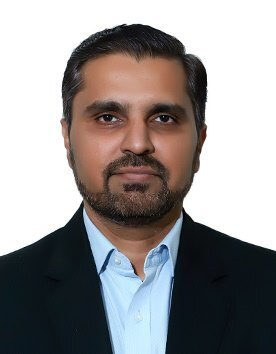 Author's Bio: Feroz Khan is a student of Advanced Management Programme in Public Policy (AMPPP) Co'23 at the Indian School of Business. He works with the world's largest 2W maker, Hero MotoCorp and leads Regulatory Affairs & Policy Advocacy. He represents on various National & International Regulatory forums and has worked across various vehicle categories in his career in the Automotive Industry.
DISCLAIMER : The views expressed in this blog/article are author's personal.