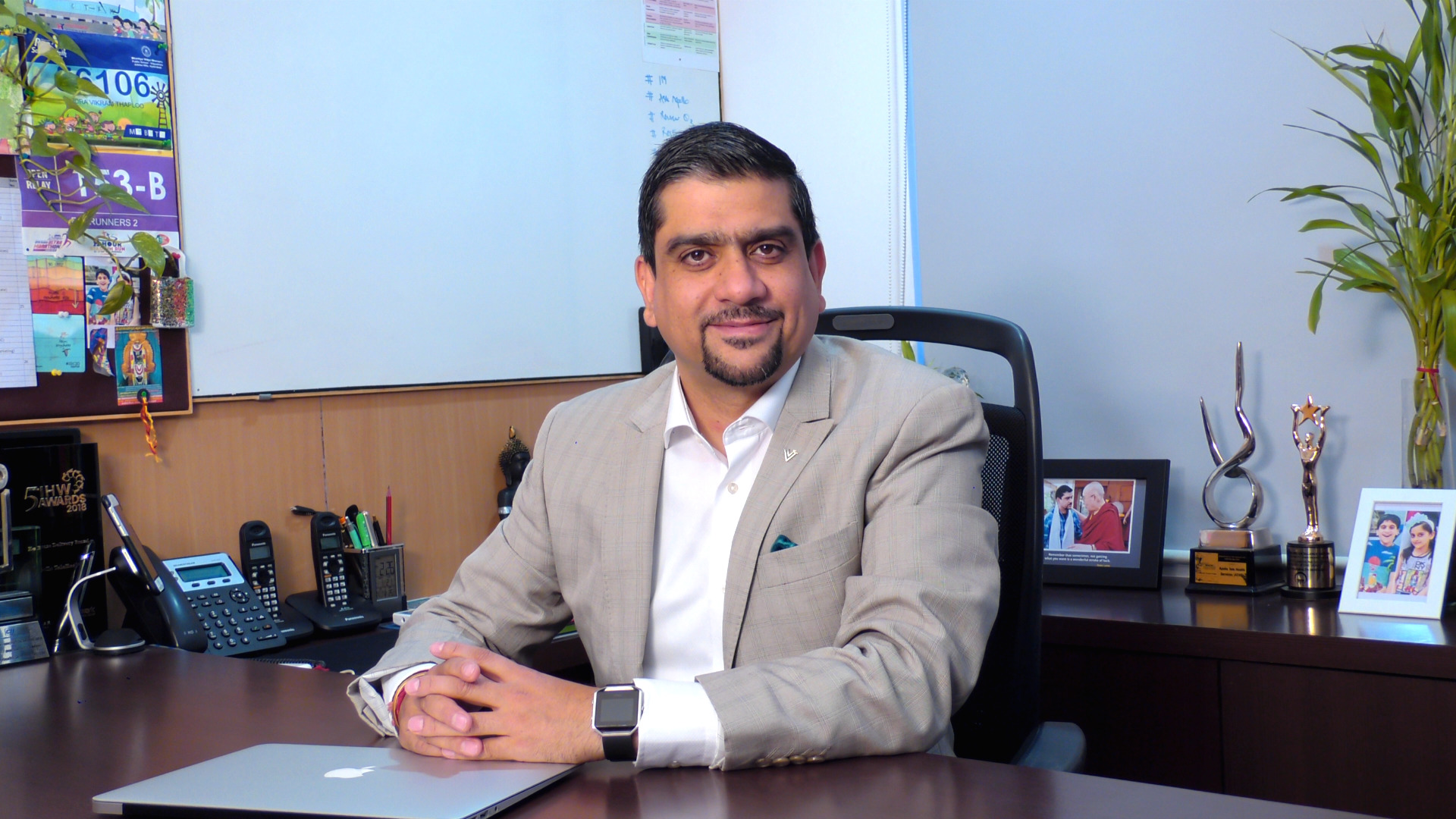 Vikram Thaploo, CEO, Telehealth & Government Businesses at Apollo Hospitals, shares his journey and experiences from leading one of India's largest telehealth services at Apollo.  Vikram is an alumnus of AMPH Co 2018. 
On his current work and profession 
I overlook primary healthcare and population health delivery into rural markets, government businesses, and delivery of remote healthcare, thereby driving a 360-degree adoption of technology and ensuring a continuum of healthcare for the patients at Apollo. This comprises formulating and implementing business strategies for ICT-driven healthcare, increasing the adoption of technology in healthcare service delivery, handling the medical monitoring services and the mHealth initiatives for the Apollo Group.
On the turning point in your career 
I come from a family of Kashmiri Pandits who were forced to flee the valley during the seventh exodus in the 90s. The hardships that followed thereafter steeled my resolve to carve a career outside the trodden path. After completing my schooling, I decided to pursue a career in hospitality, later moving to retail and finally to the healthcare sector. But the turning point came in 2010 when I joined Apollo Hospitals as its CEO, Telehealth. Ever since it has been a roller-coaster ride.
On taking up management education 
My decision to pursue an MBA was born out of the tacit understanding that a management degree is a prerequisite if you want to occupy leadership roles where you get to make a difference. During the AMPH course at ISB, I learnt a lot about the healthcare industry, the shortfalls and pratfalls, and the gaps that need to be bridged to ensure equitable access to quality healthcare. I also learnt a fair amount about teamwork and managing people and time.
On opportunities post AMPH 
The programme opened a world of opportunities for me. Post ISB, I decided to foray into the healthcare industry and create a sustainable business model that delivers quality healthcare to patients across geographic and socio-economic barriers. When I joined Apollo Hospitals to set up their telehealth services, it was clear that some of the challenges that bedevil the healthcare system in India need innovative approaches and alternate delivery channels using healthcare IT innovations. One of the biggest drawbacks in the current healthcare system is the acute shortage of qualified doctors. In order to bridge this gap and improve access to healthcare, we worked towards a gradual transition of care delivery – from curative to preventive – from hospitals and clinics to homes via virtual care. Today, people from across the country avail our telehealth services from the comfort of their homes, thus saving unnecessary expenses and travel.