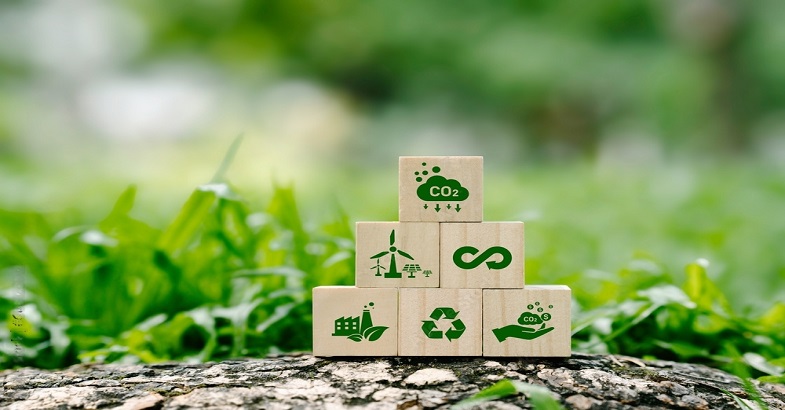 India has been facing severe climate hazards, including more frequent and intense heat waves, cyclones, landslides, floods, and erratic monsoons, all expected to worsen due to the climate crisis. To tackle the impacts on ecosystems and human health, scientists consistently stress the importance of mitigating greenhouse gases (GHG) emissions while addressing climate-related risks. In this context, adopting a circular economy approach can play a strategically significant role in supporting both mitigation and adaptation efforts. Optimising primary resource consumption, waste generation, and associated energy use from the perspective of circularity can contribute significantly to achieving climate mitigation goals. Additionally, the institutionalised application of circular approaches in the agriculture and water sector, particularly at the ecosystem level, can boost climate resilience and adaptation measures.
Through Bilateral Partnerships
In May 2022, Germany and India established the Green and Sustainable Development Partnership to tackle climate action and sustainable development together. The two countries have pledged to protect the planet and foster inclusive growth through ambitious goals, research collaborations, and private investment in sustainable projects. Germany has committed at least 10 billion Euros of new assistance to India until 2030, showcasing its dedication to a greener and more resilient future for both countries and the global community.
The Climate Change and Circular Economy group at GIZ is involved in implementing projects across India to support the government's policies and programmes, develop partnerships for enabling entrepreneurial opportunities aligned with development policy and integrate climate impact assessments into circular economy practices. The projects collaborate with government partners, private and public sectors, national and international industry associations, and civil society organisations to achieve mutually agreed objectives. We primarily focus on measures to support resilience to climate change and promote circular, resource-efficient approaches among citizens, civil society, the private sector, and decision-makers.
Unlocking a Sustainable Future: Paving the Way to Climate Action
We leverage technical expertise in forestry, water, agriculture, waste and hard-to-abate industrial sectors to support sector-specific solutions towards a greener and cleaner future. Technical measures embrace principles of circular economy and champion resource efficiency and optimisation.
One of our key endeavours lies in fostering linkages to carbon markets, creating an environment that promotes carbon trading opportunities. By doing so, we empower organisations to not only mitigate their emissions but also make a positive impact on a global scale. Through these interconnected carbon markets, businesses and industries can contribute to a collective effort in tackling climate change, making meaningful strides towards a low-carbon economy.
Beyond reducing emissions, we understand the pressing need to adapt to the changing climate. We strengthen institutions and integrate climate considerations into financial planning and implementation to ensure that vulnerable communities are more resilient and better equipped to cope with impending climate-related challenges. Real transformative change can only be achieved with robust policy support and coordination. Therefore, we collaborate with decision-makers to design and implement appropriate policy frameworks and institutional mechanisms. By doing so, we ensure that our solutions are scalable and sustainable in the long run. We believe that effective policy implementation is a cornerstone of our collective journey towards a sustainable and resilient world.
The Journey So Far
Throughout our journey, we have designed and implemented measures to support climate resilience and promote circular economy efforts.
Climate risk assessment and planning: Risk assessment and planning tools have been developed to support institutions like Panchayati Raj institutions, Farmer Producer Organisations (FPOs), state sectoral departments, and financial institutions (FIs) to assess climate risk and plan adaptation and resilience measures. Training institutions have been supported to ensure the institutionalised use of these tools and the scalability of capacity development measures.
Facilitating access to 'climate' finance: We prioritise climate-resilient solutions in agriculture, water and forestry. We organise climate finance dialogues with public and private partners, including micro-finance institutions. These dialogues facilitate knowledge exchange among financial institutions, technology providers, farmers' collectives, and policymakers on topics of climate risk and finance. Improved access to affordable commercial capital benefits small farmers.
Additionally, we explore climate risk insurance, (voluntary) carbon markets and risk-sharing mechanisms for low-carbon solutions. We collaborate with technical agencies, academic institutions, entrepreneurs, and beneficiary groups to support climate resilience.
Encouraging Green Initiatives: We actively promote sustainable practices to reduce plastic usage at both city and household levels. We have successfully campaigned for the adoption of refillable models instead of single-use plastics in daily consumables. Our impactful campaigns in multiple cities encourage waste source segregation in collaboration with citizen leaders and CSOs. We have developed innovative "shop with your waste" and ward-level waste management programmes that are replicable elsewhere.
We facilitate partnerships between urban local bodies and micro-entrepreneurs to address dry waste challenges through environmentally sustainable methods like material recovery facilities composting and recycling infrastructure and sorting textile waste. We conduct studies on extended producer responsibility (EPR) implementation models, standardise climate-smart technologies, assess waste value chains, resource efficiency, and circular economy practices in various sectors.
Supporting Public-Private Partnerships: We collaborate with the private sector to address issues of sustainability, circularity, gender inclusion, and economic empowerment. These partnerships focus on sectors where entrepreneurial opportunities align with development policy potential. By combining our knowledge, networks, and technologies, these initiatives foster exchange and scalability.
Mainstreaming Climate Impacts of Circular Economy: We develop approaches and methodology to assess CO2 emission reduction potential in various circular economy and waste management initiatives. Collaborating with MoEFCC, public and private sector enterprises, and the Ministry of Railways, we develop methodologies for evaluating the climate impacts of single-use plastic ban, organic waste management, and circular economy initiatives.
Digitisation: We support the development of digital portals facilitating knowledge exchange and decision-making. These include the Sansadhan portal, Centralised Extended Producer Responsibility Portal, Solid Waste Management-Appropriate Technology Assessment Tool, and HARIT Ticker—a blockchain-based platform for organic compost. We have also supported the setting up of online knowledge hubs for government departments to facilitate the exchange of knowledge and capacity development.
Our Enduring Commitment
Our goal to foster an equitable and sustainable development model necessitates the collaborative commitment of all stakeholders, embracing ownership, enhancing capacities, and driving transformational change. Our efforts align with global frameworks such as the Paris Agreement on Climate Change, the 2030 Agenda for Sustainable Development, and the Indo-German Green and Sustainable Development Partnership. Together, we envision and strive to build a greener, more sustainable future for India and the world.
About the author: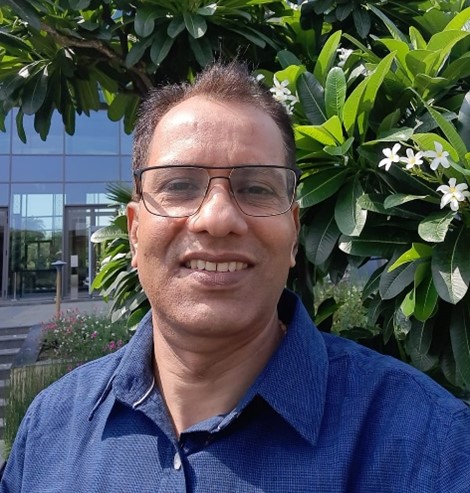 Dr Shailendra Dwivedi is the Director of the Climate Change and Circular Economy team at GIZ India. His core area of work is designing and application of effective capacity development and impact monitoring strategies and plan. His expertise lies in climate change, climate finance, decentralisation, and rural development. Dr Dwivedi's research and published works predominantly delve into models that drive transformative impact, capacity development, and participatory methodologies.
DISCLAIMER : The views expressed in this blog/article are author's personal.