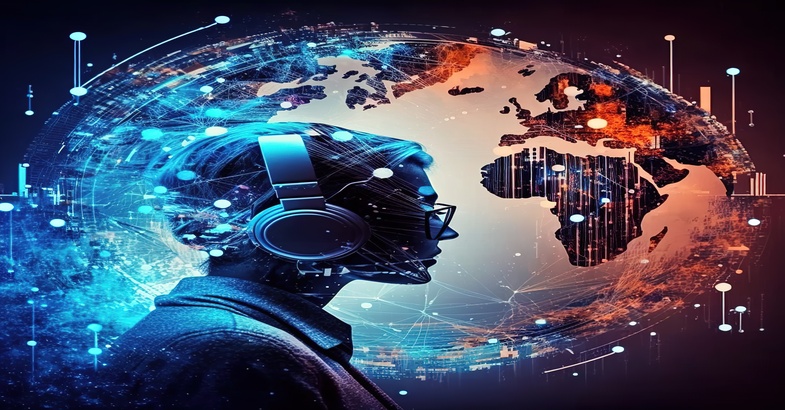 Once Metallica discovered Napster had been sharing their music through peer-to-peer services (2000), they sought $10 million in damages and ultimately got their songs taken off the site. Countless other musicians subsequently stepped in to stop illegal downloads. Eventually, Napster shut down. The Metallica lawsuit versus Napster might perhaps never have happened if Blockchain technology existed then. Like most industries, the music industry has also faced disruptive technologies in the past. From the invention of the gramophone to cassettes, CDs, MP3s to streaming music, technology has dramatically changed; the way music content has been created, distributed, accessed, and consumed. (https://www.altpress.com/features/famous-music lawsuits/#:~:text=10%20famous%20musician related%20court%20cases%20that%20changed%20music.,5%205.%20Randy%20Blythe%20manslaughter%20case.%20More%20items)
All has not been well in the paradise of music industry. The technology paradigm changes have brought some glitches and bottlenecks in the industry. Music piracy, issues regarding sharing of royalty, ownership of music, etc., have muddied the waters. The advent of free digital music has been a boon in many ways but has given rise to multiple problems.
In these times, the music business is becoming more data-driven with record keeping, sales, performances, fan engagement, etc. Since 2001, the recording industry has moved from 100% physical sales to less than 25% physical sales.(www.soundcharts.com)
New technologies like Blockchain have been compelling in tight ledger-keeping. It is worth examining if it can wilfully iron out some of the wrinkles in the music industry.
Blockchain technology is an open and distributed ledger that efficiently, immutably, verifiably, and permanently records transactions between two parties. Blockchain data is virtually impossible to corrupt. This technology can protect the interests of content creators by keeping content under binding contracts that automatically honour rights to those who produce it. (https://cryptodaily.co.uk/2019/02/can-blockchain-transform-music-industry).
Blockchain is perhaps one of the first technologies that allow digital ownership in a trustful and secure manner. It may render redundancy to music managers, music distributors, and other intermediaries in the music industry in the foreseeable future. To further protection, Blockchain-ed Digital or Smart Contracts protect the interests of involved parties, i.e., the content creator and the fans.
Below are a few challenges faced by the music industry, that could be addressed using Blockchain technology:
Fairness and Transparency: Lawsuits of famous musicians like Paul McCartney, Dr. Dre, Taylor Swift, and many more in the recent past with their record labels have centered around fairness and transparency. Content Creators are often not recognized for the music they create, and hence it will be of great use to have musical compositions, etc., on a single, unified database. Blockchain can create a decentralized, transparent copyright database of all artists that compensates each artist accordingly. It can help musicians make money in a fair manner. (https://hbr.org/2017/06/blockchain-could-help-musicians-make-money-again)
Royalty Rights/Copyrights: In the recent past, an effort to have a single, comprehensive repository of global ownership and control of musical works in 2014 called the Global Repertoire Database was made. However, despite considerable investments to 13 million USD, this did not meet much success. The music houses were not willing for such a database to exist as it would render redundancy to them at some point. Intermediaries between content creators and the fans were not in sync to have such a repository. The business model of streaming is wrought with intermediaries that muddle and obscure valuable information. It encourages incorrect distribution and untimely payments of royalty. About 20-50% of music payments do not get distributed to their rightful owners. Imogen Heap's Mycelia has developed 'Creative Passport' – a one-stop shop that allows everyone to access data verified by content creators. It aims to empower a fair and vibrant music industry. It is a singular copyright database that will be free of charge for the content creators and the fans. However, an intermediary who wants to access information will have to pay a fee. The underlying blockchain technology distributes this fee to the rightful content creator. The main challenge in this system will be if the content creators do not upload relevant information periodically. (http://myceliaformusic.org/)
Role of Intermediaries: Purchasing platforms traditionally have charged and kept a disproportionate portion of the content creator's royalty fee. The Smart/ Digital Contacts created using the blockchain technology will enable access of content creators with the end consumer, eliminating the role of intermediaries. The content creator will receive direct and fair compensation each time their musical work has been accessed/ used.
Rightful Payments: Today, the music creator gets about $23 off every $1,000 of music created and sold. Record labels, streaming platforms have inequitably charged for the platform they offer to the content creator. Not only will the smart contracts eliminate the transaction costs, but they will also provide the content creator freedom to determine the price of her music offering. Since smart contracts over a blockchain network will be between two mutually agreed parties, it might also eliminate litigation fees, etc., if there are any, in the future. This promises to particularly work in favour of small-name content creators. (Blockchain: Recording the Music Industry: How Blockchain Technology Could Save the Music Industry Billions, PricewaterhouseCoopers LLP, (https://harvardjsel.com/wp-content/uploads/sites/9/2019/05/HLS201pdf)
Freedom to create content of choice: The Content Creators can access their fans and know what content is liked, desired, appreciated, and wanted more of. "Getting the music out there and distributed is not a problem. Where the disruption now needs to happen is in the curation of the feedback, on the data that we, as [content creators], need to receive," says Grammy-winning recording musician, and blockchain enthusiast Imogen Heap, adding: "Artists very rarely receive meaningful data relating to their tracks." The encrypted data on the Blockchain will help the content creator take more well-informed, data-based business decisions based on interaction with fans.
Music Piracy
The advent of streaming music has made it possible for anyone to modify available music on these platforms with decent software, mislabel and reupload them under a different account.Blockchain can prevent the loot of loyalties and ticket scalping by music pirates.
The U.S. economy loses $12.5 billion and 70,000 jobs in total output annually as a consequence of music theft. (https://www.riaa.com/reports/the-true-cost-of-sound-recording-piracy-to-the-u-s-economy/#:~:text=%20Key%20Findings%20%201%20The%20U.S.%20economy,taxes%20while%20%24131%20million%20is%20lost…%20More%20)
As Blockchain technology helps address the challenges for the music industry, below are some Blockchain projects that are helping the musicians:
Audius: It is an alternate to Spotify but with a blockchain twist. Once content is uploaded on the platform, timestamps are issued that track every recording, thus eliminating the need to have a third-party mediation for record-keeping and profit-sharing.
Choon: It is a blockchain music streaming and digital payment platform built on Ethereum that allows artists to create smart contracts for every person contributing to the song. Thus, royalty payments are distributed automatically and immutably in record time.
Blokur: Uses Blockchain and AI to combine multiple sources of rights into one database. It then shares this information with music publishers to acknowledge and unanimously approve. Only genuine artists get paid.
Mediachain: It is a decentralized database that uses smart contracts to enable artists to get a fair share of their content. It got acquired by Spotify in 2017. It attempts to resolve royalty payment and issues concerning the content creators in the music industry by allowing the transfer of sensitive data across multiple applications without intermediaries. Further, it uses a content addressing system to verify ownership of data that creates tamper-proof information identifiers digitally. It also enables artists to track real-time analytics for blockchain music royalty.
While Blockchain technology is not a panacea for all ills, it holds the promise to create a tremendous positive impact on the entire music industry. It can act as a surrogate for trust and imbue disparate ecosystems with security, immutability, and reliability. (https://www.accenture.com/us-en/blogs/technology-innovation/bernstein-blockchain-music-industry).